Business strategy
Business strategy
Business strategy and qualifications
Toonwei is the operating center of Taiwan's head office for signing, finance, IQC, law, confidentiality agreement, intellectual property rights, etc., and is used as a manufacturing and sales base in Taiwan and the South China and East China regions of the mainland.
At present, the mainland factory meets the requirements of the government's hazardous chemicals safety production license and relevant environmental regulations, and has passed international certifications such as BSI ISO9001/14001/45001 and QC080000.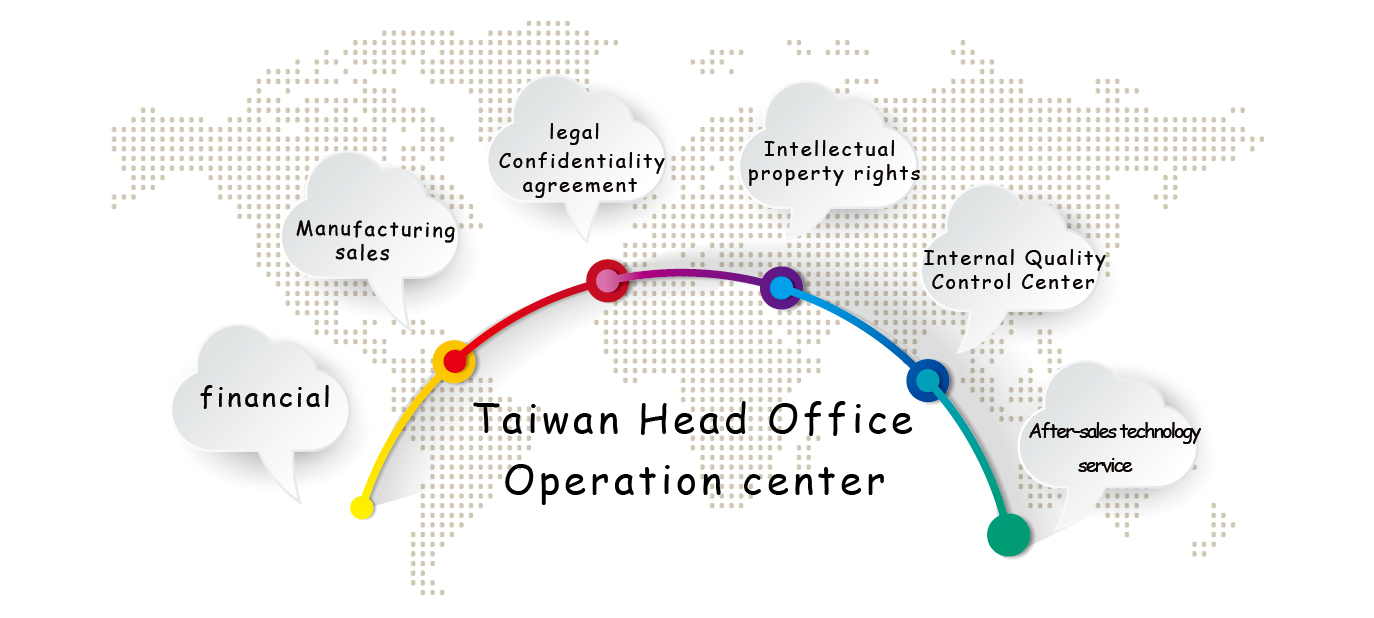 Signing the Operation
To sign the agreements with Taiwan head office as the operation center, all the industry chained companies can fully integrates resources, manages the whole, creates win-win, and serves as a manufacturing and sales base in Taiwan and the South China and East China regions.
finance
Taiwan's financial system is freeing and internationalizing, very efficient and secure. With Taiwan Toonwei as a financial center, the operations can be more efficient in terms of remittance, opening of letters of credit, foreign investment, trade and tax planning, so to make the working capital of the three sides of the strait be smooth and secure.
Internal Quality Control
Center
Investing funds to enrich the environmental security facilities of various business offices, purchase automated production machines and advanced inspection equipment, and cultivate professional inspectors, strict quality control, and strict inspection in the production process to ensure stable quality.


Confidentiality agreement
In Taiwan, the protection of intellectual property rights, in the areas that meet the requirements of advanced countries, has strict regulations on various intellectual property rights and confidentiality agreements signed by both parties. The coatings industry belongs to the formula industry, especially high-tech functional technology coating products. More need to obtain the protection and protection of intellectual property rights.
連絡電話
+886-938-957-858 黃協理